Rented Jetskis Probably Not Covered on Homeowners Policy
DHB Insurance | November 2012
The homeowners policy provides very little coverage for liability arising out of the use of a boat. This is especially true with jet skis as nearly all made today are excluded from coverage.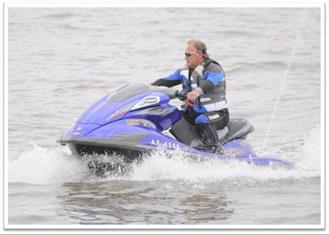 The North Carolina policy provides no liability coverage for inboards you own and only up to 50 horsepower for inboards you rent. If you rent a jet ski at the beach, you probably have no liability coverage.
Jet skis have a very high rate of accidents and cause more claims than any other type of boat. If you own a jet ski, you need a boat policy. If you rent a jet ski, make sure they are providing liability insurance to protect you.
There is one place where the homeowners policy does provide some protection for you with a jet ski. You have coverage if you borrow the jet ski from a friend.
Give us a call if you have questions about any other type of boat. Coverage can be different depending on if it is an outboard, inboard or sailboat.
Our posts are written in house based on questions we receive from our customers and current issues with NC Insurance. Follow us online to see more tips in the future. [Facebook | Google+ |Twitter | Linkedin]
DHB Personal Insurance | Personal Insurance FAQ | Request a Quote or Ask a Question