---
Durfey-Hoover-Bowden Insurance
Personal Newsletter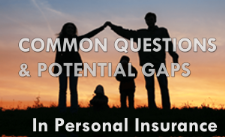 To better reflect common questions and issues our customers face, DHB created this content in house. Our articles are based on risks relevant to central NC.
You can view the newsletter as a flipbook below or download a copy as a PDF
---
Topics in this issue include:
What Is A PJC?
Adding A Car After Hours
Insurance Issues On Vacation
Contractors and Homeowners Insurance
NC Insurance Points
New Limits On Property In Storage & More
---
Our posts are written in house based on questions we receive from our customers and current issues with NC Insurance. Follow us online to see more tips in the future.
DHB Personal Insurance | Personal Insurance FAQ | Request a Quote or Ask a Question