Our Agents & Staff
Agency Principals

Paul Hoover III, CPCU, ARM
Paul is a native of Raleigh. After working 2 years for the State Employees Credit Union, he joined the family owned agency, Durfey-Hoover Insurance, in 1974. Over the years, he has been active in insurance education; teaching classes in insurance for the insurance associations and for Triangle Insurance Institute.
Paul is a graduate of the University of Virginia. Active in civic affairs, he is past president of the Raleigh Jaycees, the Hilltop Home for Children and the Kiwanis Club of Raleigh.
(919) 790-6415 x 226
paul@dhbins.com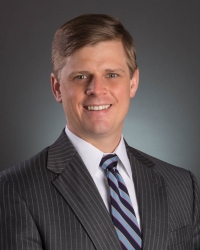 Paul Hoover IV, CPCU, CIC
Paul has a strong focus on the technical side of the industry to keep our customers up to date on changing laws, coverages and risks. He works as a partner to help businesses and individuals understand their exposures and design coverage tailored to their situation and risk tolerance to help avoid coverage gaps or paying for coverages they would never use.
Paul joined DHB in 2001 and is the fourth generation of his family to work in the agency. Paul is a member of the Independent Insurance Agents of North Carolina Technical Committee and in 2010 Paul received the Academic Excellence Award from the Insurance Institute of America for having one of the top three cumulative scores in the Nation in their Chartered Property Casualty Underwriter Program (CPCU). He is a member and Past President of the Eastern North Carolina CPCU Society.
Paul is a graduate of Furman University. He is past president and lifetime member of the Raleigh Jaycees. He served on their Board of Directors for eight years. He is also an Elder and past Deacon at First Presbyterian Church in Raleigh.
(919) 790-6415 x 228
phoover4@dhbins.com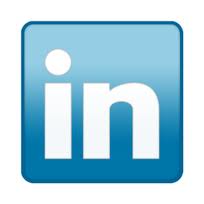 Linkedin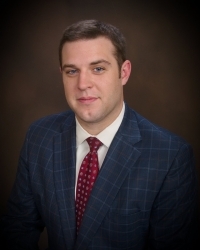 Michael Bowden, CIC
Michael, a native of Raleigh and graduate of Western Carolina University, joined the agency in May of 2005. He previously worked as a claims representative with Auto Owners Insurance Company for two years.
Michael volunteers with the youth programs at the Salvation Army. He served as past president of the Raleigh Sports Club and continues to be involved with the club as well as other community activities.
(919) 790-6415 x 220
mbowden@dhbins.com
Administrative Staff:

Ann Lauer
Office Manager

(919) 790-6415

x225

Tracy O'Berry
Personal & Commercial Administrative

(919) 790-6415

x222
Temporary Direct Mobile: 984 500 6471
Commercial Insurance

Patty Drewnowski, CIC
Commercial Insurance Accounts For
Paul Hoover III and Paul Hoover IV

(919) 790-6415

x227

Julie Hamaker, CIC, CISR
Commercial Insurance Accounts
For Michael Bowden

(919) 790-6415

x223
Personal Insurance

Tracy Jones
Personal Insurance Accounts
Last Name A-J

(919) 790-6415

x224
Temporary Direct Mobile: 919 455 0541

Mandi Baldwin
Personal Insurance Accounts
Last Name K-Z

(919) 790-6415

x 221
Temporary Direct Mobile: 919 413 2217