Host Liquor Liability And Your Homeowners Insurance
Paul Hoover IV, CPCU, CIC | December 2012
New homeowners insurance policy wording limits coverage
After a dinner party, you are cleaning up and notice that your guests went through more wine than expected. It turns out that the guest you topped off a few times had a bit too much and hit another car on the ride home. You soon find out that you are also being sued for providing them with the alcohol and not preventing them from driving home intoxicated.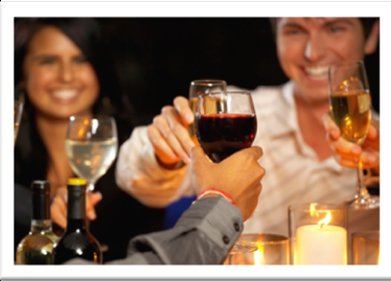 Your liability for bodily injury or property damage arising out of serving alcohol to your guests can be covered by your homeowners policy. You will often hear this referred to as host liquor liability. However, new wording in the NC homeowners policy removes a very important part of this coverage. The major change is that the policy no longer covers you for the liability arising out of their use of an auto. This means that there is no longer coverage for your liability arising from a guest drinking too much and getting behind the wheel.

Previous wording in homeowners policies stated that it excludes liability arising out of an insured's use of an auto. This was interpreted to mean that it would provide coverage if the insured were found responsible for someone else driving an auto. The new wording states that the homeowners polity does not cover liability arising out of the use of motor vehicles by any person. Recent court cases have upheld the interpretation that the new language does not provide host liquor liability for a guest using their auto.
Where can you find coverage?
You have a few options for this aspect of host liquor liability.
Their Personal Auto Insurance Coverage
The guest's personal auto insurance will provide you protection, but if they have low liability limits you may find yourself back in trouble quickly.
Umbrella Insurance Policies
Some umbrella policies provide coverage for this aspect of host liquor liability, but the policies are not standardized. A significant portion do not. With the recent changes to the homeowners policy, we expect companies to review this coverage now that they can not count on the homeowners policy as a buffer. We may see more changes in the future.
Special Event Insurance Policies
You can also purchase special event policies for your larger events, like weddings. If you have a real concern about an event, this is probably the best option. Just be sure to verify that autos are not excluded from the liquor coverage.
DHB Personal Insurance | Personal Insurance FAQ | Request a Quote or Ask a Question