Homeowners Insurance And Items In Self Storage
DHB Insurance Agency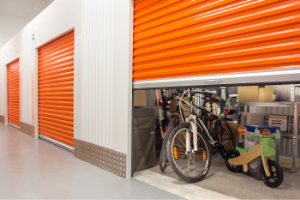 New Edition of Homeowners Form Reduces Coverage
A new edition of homeowners form (HO3) has been approved for use in NC. Insurance companies are required to start using it by mid 2014. One change could cause issues for insureds with a large quantity of items in storage.
Prior editions of the homeowners policy had no special limitation for your personal property stored in an offsite storage unit. There has been a limitation of 10% of your personal property limit on personal property held at a secondary residence. Since most homeowners do not actually live in the storage unit, this limiation did not apply.
Coverage in storage units now has a similar limitation. The new form provides 10% of the personal property limit for items in storage.
The following example can help you figure get an approximation of how much coverage you have if you know your approximate dwelling coverage.
A standard (HO3) homeowners policy with replacement cost coverage on personal property:
Dwelling: $250,000
Your personal property limit will be 70% of the Dwelling Limit.
Personal Property: $175,000
This means that you will have $17,500 for items in storage.
If this isn't enough, you can purchase an endorsement to provide additional coverage. Contact us if you have any questions.
DHB Personal Insurance | Personal Insurance FAQ | Request a Quote or Ask a Question