Rental Cars - Do I need the extra coverage?
November 2012 (Updated 2018)
This article refers to coverage provided by the NC Auto policy form NC 0001 (6/05). Updated to include information about the NC0330 1/14 Rental Car Coverage.
Whenever you rent a car, the NC Personal Auto Policy (PAP), provides coverage equivalent to the broadest coverage you carry on any car you insure on your PAP. If you have liability, collision, and comprehensive on one of your cars, you have those coverages on the car you rent. Given that fact, is there any reason to purchase additional insurance from the rental car company. This is one of the most frequent questions we are asked.
The big reason for not purchasing the coverage is the cost - especially considering that you probably already have coverage similar to what you will be buying. The rental car coverage can be expensive. We've seen rental contracts from Florida where the supplemental insurance costs more than the rental itself.
Reasons for purchasing the coverage are varied, but usually involve convenience and simplicity. Fighting with a rental company about a vehicle that is 1,000 miles away can be a major headache. Having the rental car coverage can reduce hassle.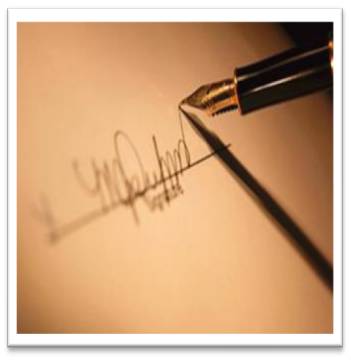 There are other factors to consider, however. There are coverages provided in the rental insurance that are not provided through your PAP and rental car companies are becoming increasingly aggressive in collecting sums they feel they are due.
Coverages Offered By Rental Car Company:
1. Loss Damage Waiver / Collision Damage Waiver
This will protect you from responsibility for damage to the rented vehicle and any revenue lost while the car is being repaired.
Coverage provided by your policy
You will have collision coverage on the rented auto as long as you have it on at least one vehicle on your policy. If you are renting something bigger than a pickup truck, your policy does not provide any physical damage coverage. Your policy will also not provide any physical damage coverage for a rented motor home, motorcycle or off-road vehicle. Damage to a rented trailer is limited to $1,500. If you are renting any of these vehicles, you should purchase the Loss Damage Waiver.
If you have Extended Transportation Expenses coverage (form NC0302 (1/99)), it will provide some protection against claims of lost revenue while the vehicle is being repaired. Coverage will be limited to the amount selected:$15, $30 or $50 a day.
Another issue that cannot be resolved with your personal auto policy is called diminution in value. This is the lost value of a car due to the fact that it has been in an accident. If your accident causes the car to sell for less than it would have had it not been in an accident you can expect to receive a bill for the difference. This can be thousands of dollars. You are also responsible for the revenue the rental car loses while the vehicle is being repaired. That revenue loss is limited on the NC Personal Auto Policy. When you buy the rental car companies' collision damage waiver coverage, you are protected from both the diminution of value and lost revenue losses.
Coverage on your credit card
Certain credit cards provide physical damage coverage for rental vehicles. The coverage provided often comes with a great many conditions dealing with the type of car, how long it can be rented, where it can be used, the maximum amount they will pay and more. If you choose to rely on this coverage, you should read your agreement to make sure that the coverage will apply. Credit card coverage typically responds only after you PAP coverage.
2. Supplemental Liability Insurance
Provides up to $1,000,000 in liability coverage.
Coverage provided by your policy:
Your liability coverage will protect you while renting a car in the US and Canada. The coverage excludes use of a rented truck or van (even minivan) for business purposes. If you are on a business trip, stick to a sedan.
3. Personal Accident Coverage
Coverage for medical expenses and death caused by a car accident. If you have adequate life and health coverage, this coverage is probably not necessary.
4. Personal Effects Coverage / Cargo Coverage
This pays for loss to your luggage and personal property in a car accident. The coverage is limited and duplicates coverage provided by your homeowners policy.
Other Issues
Rented Vehicles Coverage Endorsement (NC0300 1/14)
This endorsement will provide comprehensive and collision coverage to rental cars and coverage for loss of use without the daily limit cap provided by the Extended Transportation Expense coverage. If you do not have comprehensive or collision on a vehicle on your policy or rent expensive vehicles, this can be a useful endorsement. Coverage is only provided for vehicles rented less than 22 days and does not fix the issues with business use, large trucks or diminution in value.
Only Authorized Drivers Should Drive
You need to take this quite seriously. Your insurance coverage will only respond if the insured has a reasonable belief that they are entitled to drive. If you sign a contract stating that you will be the only driver, you do not have reasonable belief that your son/daughter can use the car. Letting them drive could void all coverage.
International
Your Auto Policy will only cover you in the US territories, Puerto Rico and Canada. In Mexico, traffic accidents can be a criminal rather than a civil matter. Buy the additional coverage offered to you when renting vehicles in other countries.
Business Use
Your PAP provides no coverage for a rented pickup truck, van or trailer used for business purposes.
Dealer Loaners
Your physical damage coverage will extend to a temporary replacement, but the coverage provided is excess over any other collectible insurance. If you sign an agreement for a dealer loaner that states you are responsible for all damages, you could have a major problem since your insurance pays after the dealer's insurance. This is a more common issue for dealer owned autos because dealers normally carry physical damage insurance on their autos while rental companies do not.
Do we buy it?
As a general rule, we personally choose to buy loss damage waiver and liability insurance. The NC Personal Auto Policy is not a perfect solution. There is room for argument over loss valuation, loss settlement, payments, administrative expenses and more. The longest lasting memory of a trip shouldn't be the fight you had with the rental company.
DHB Personal Insurance | Personal Insurance FAQ | Request a Quote or Ask a Question